The world's best kids' bicycle
From a child's perspective the world looks different. Kids see, touch and feel differently. Frog Royalbaby kids' bikes are ideally prepared for the specific requirements of kids keeping in mind high safety standards and child-oriented features.
The details are what sets our bikes apart - the stars on the grips, custom tire thread, the functional noise dampening training wheels and fully enclosed chain guards are just some of the features that make our bike unique.
Explore Bikes
Experts in Kids' Bicycles
No men's bicycles, no tricycles. Frog Royalbaby concentrates strictly on kids' bicycles. This focus helps push innovation in kids bike design leading to a better product for young riders.
Safety & Functionality
Frog Royalbaby bikes comes packed with features that make biking safe and fun. Safety features include a fully enclosed chain guard, safety grip, heavy duty noise dampening training wheels, custom tire thread, short distance brake levers, etc.
What makes a Frog RoyalBaby bike special?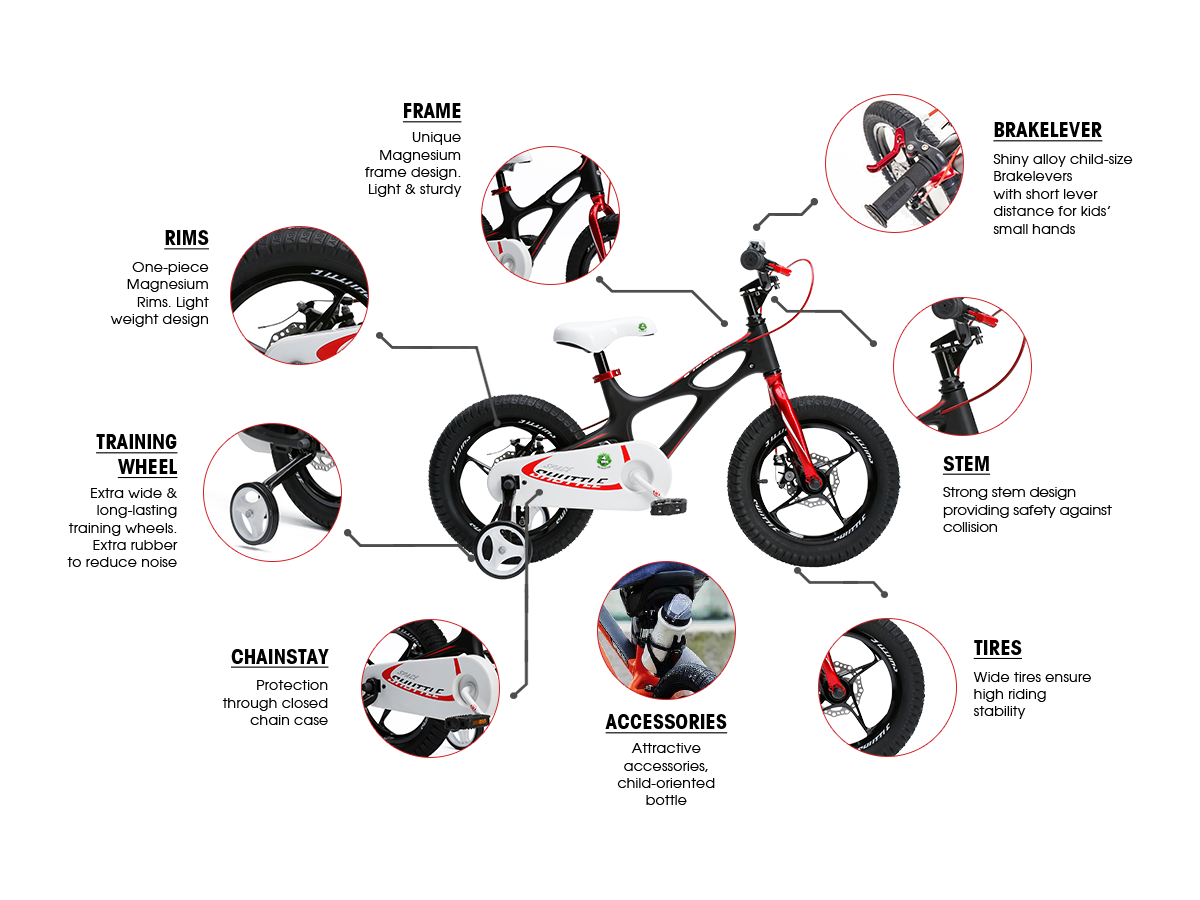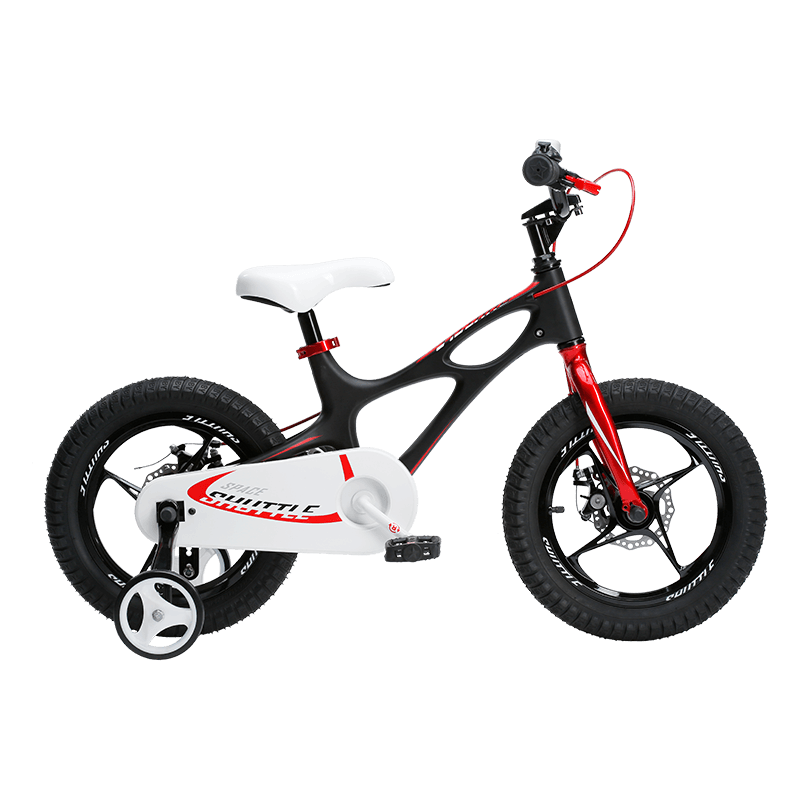 KNOW YOUR BIKE
Scroll through to find out what makes your Royalbaby bike special.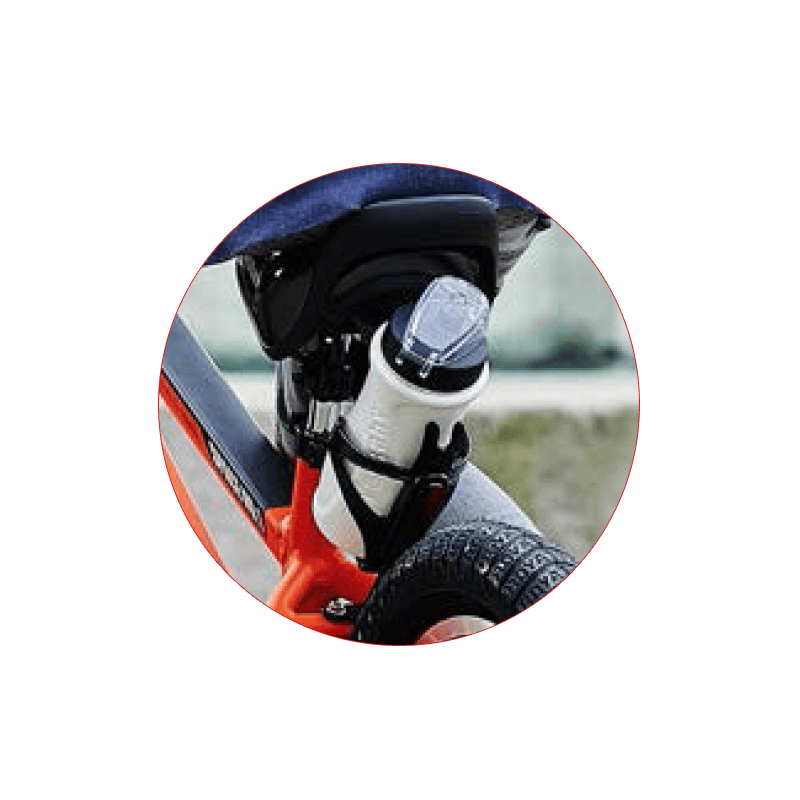 ACCESSORIES
Attractive accessories, child oriented bottle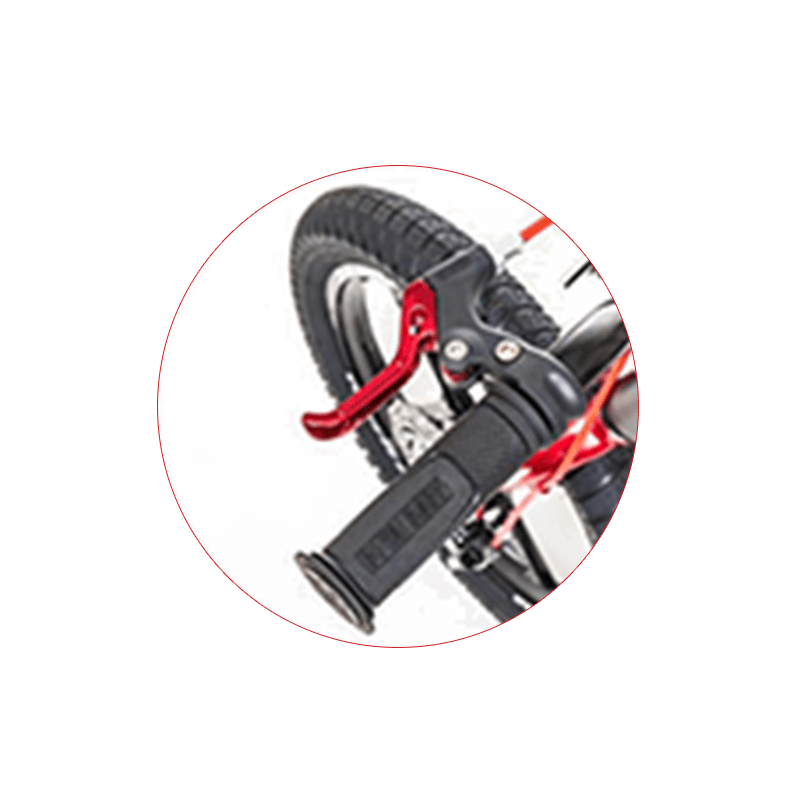 BRAKELEVER
Shiny alloy child size Brakelevers with short lever distance for kids' small hands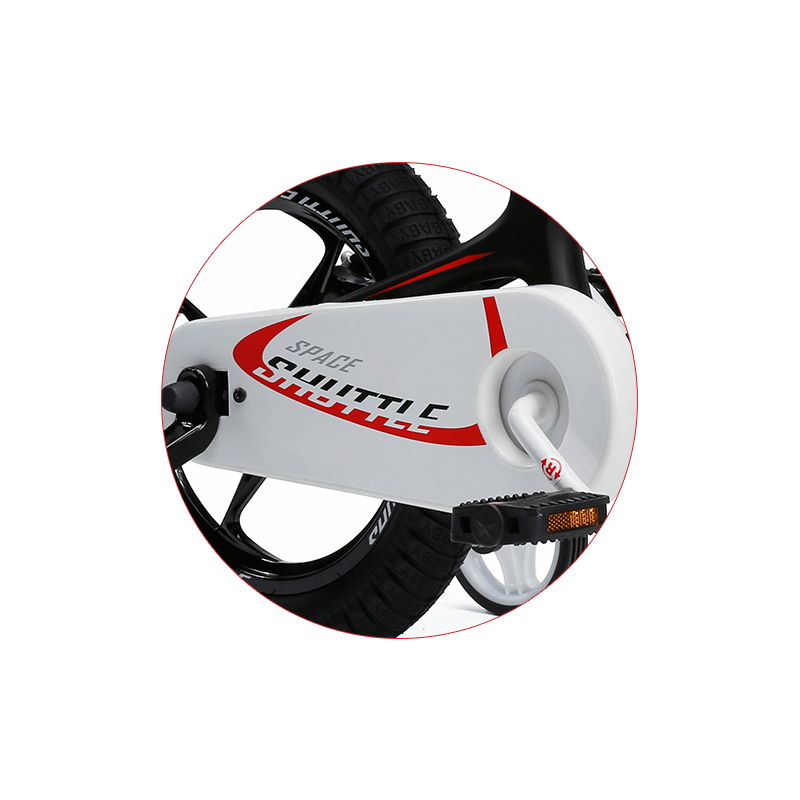 CHAINSTAY
Protection through closed chain case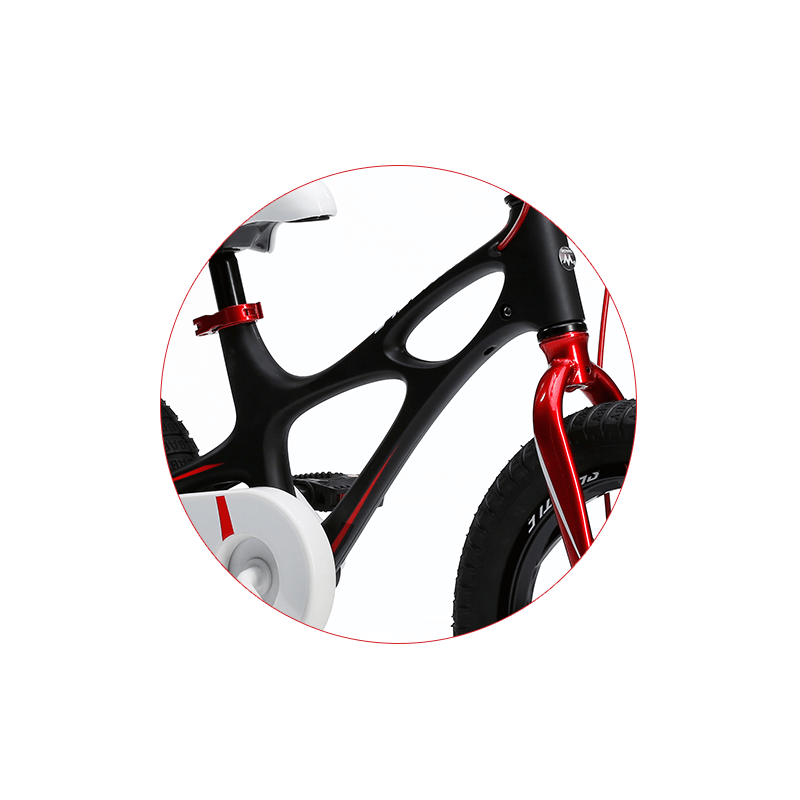 FRAME
Unique magnesium frame design, light and sturdy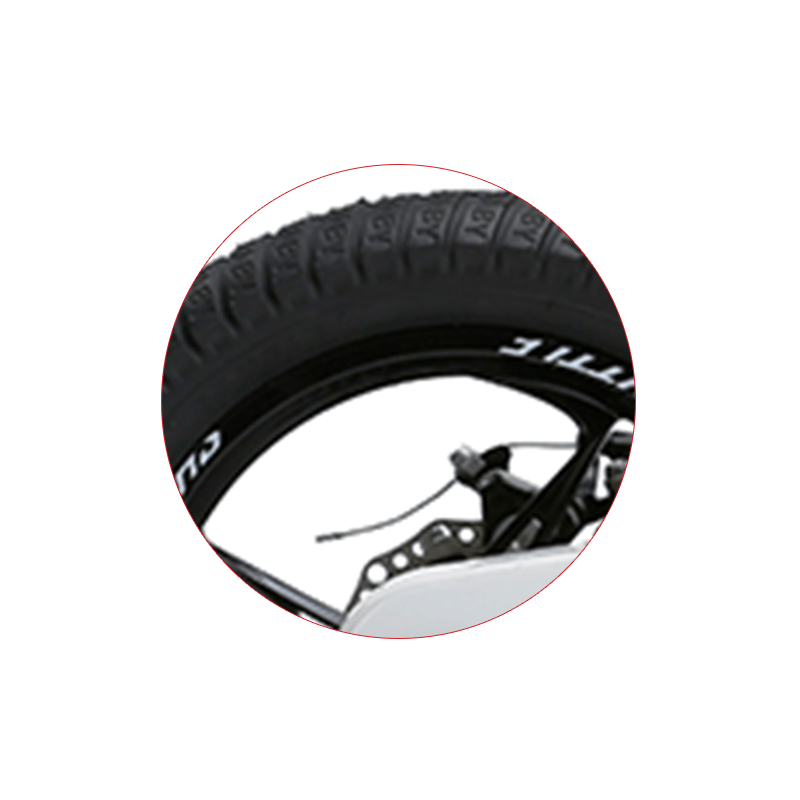 RIMS
One piece Magnesium rims, light weight design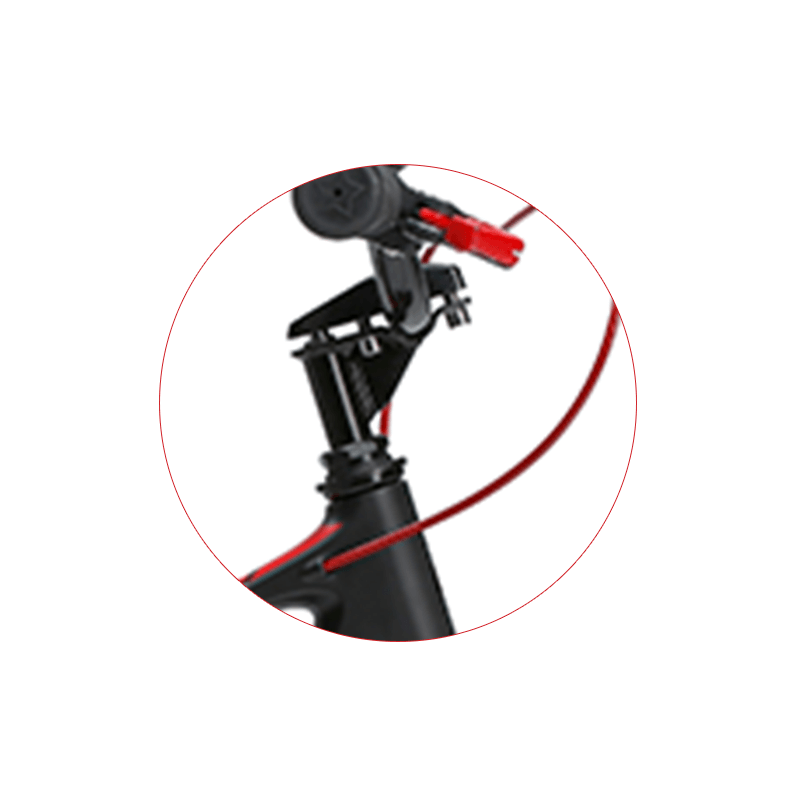 STEM
Strong stem design providing safety against collision
TIRES
Wide tires ensure high riding stability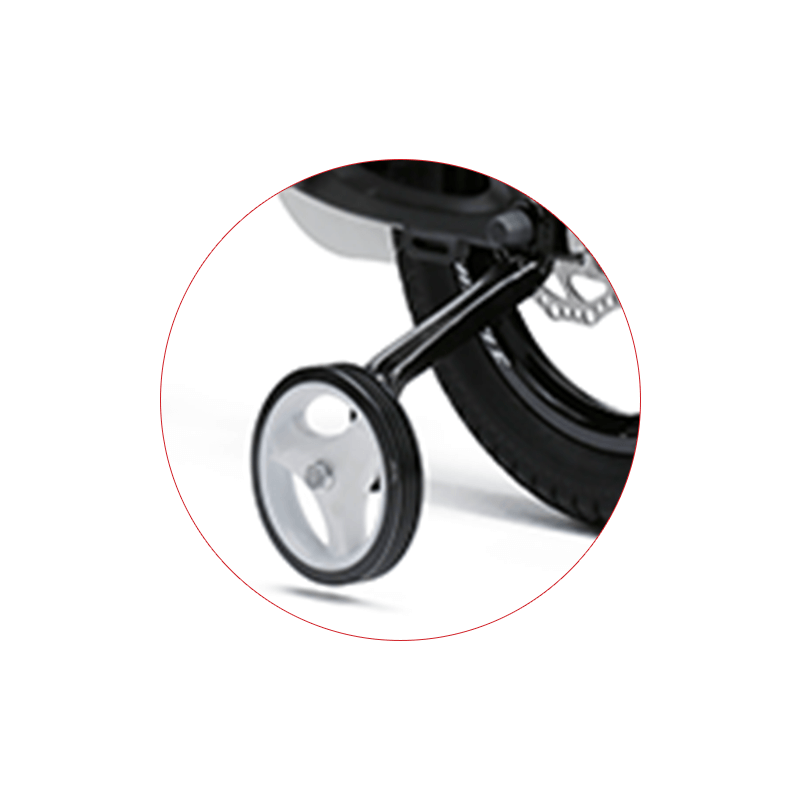 TRAINING WHEEL
Extra wide & long lasting training wheels, Extra rubber to reduce noise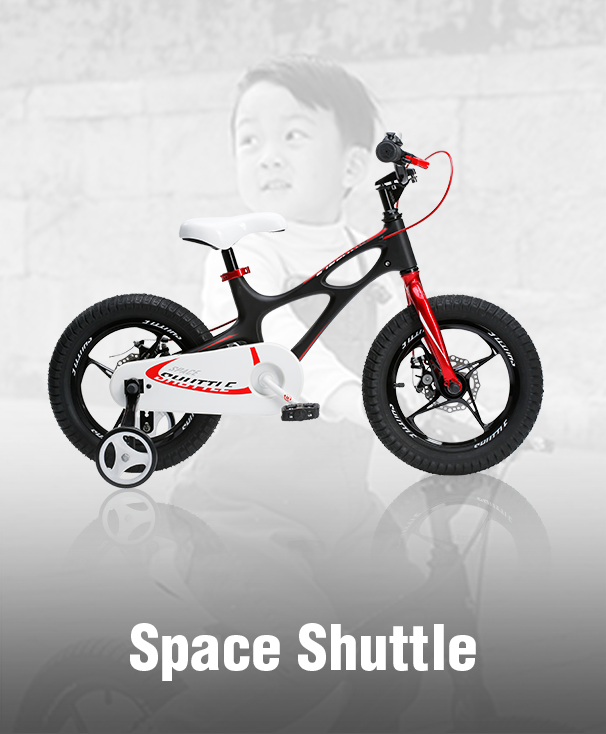 MAGNESIUM - ultra light and ductile - has been used to make Space Shuttle. The frame design was inspired by the stars and the universe, whose secrets have always attracted kids attention with a large curved surface and smooth lines, it is a perfect combination of flexibility and strength. Space Shuttle is truly the Ferrari of kids' bicycles.
EXPLORE BIKES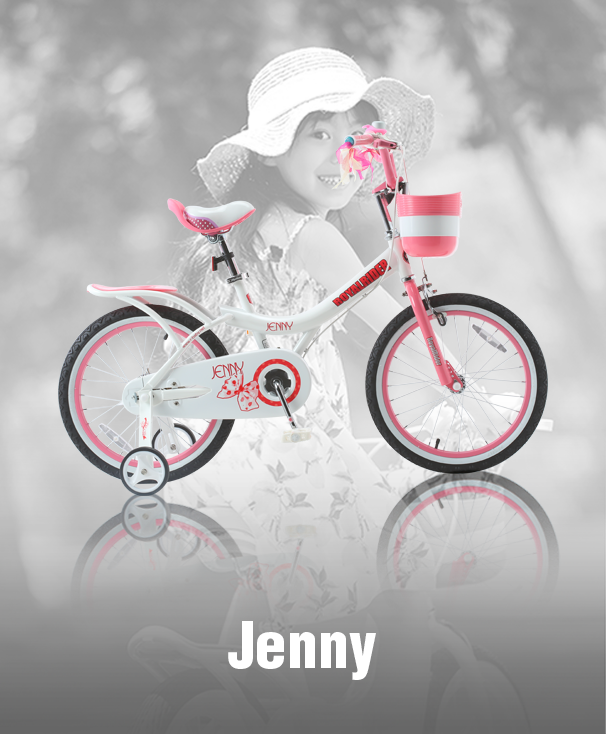 With a unique pulse TIG welded frame, the Jenny girl's bikes come in a combination of white and pink with plenty of elegance and style. A front basket to carry things around, a fully enclosed chain guard, chic white tires with pink rims - the details are what sets this bike apart. Jenny is truly the girl's bike of choice across age groups.
EXPLORE BIKES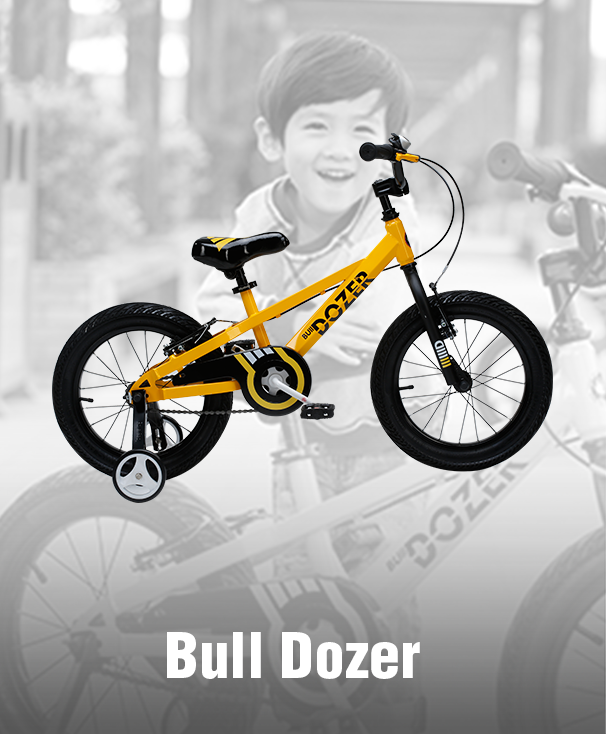 The design of the Bulldozer is inspired by the heavy duty machines which are used for pushing away dirt and carrying rocks. Frog Royalbaby patented super-wide 3 inch tires make the bulldozer safe, wear-resistant and provides a longer service life. Powerful V-brakes lead to better braking performance.
EXPLORE BIKES