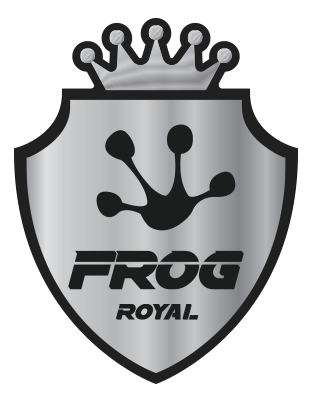 frog Royal
Takes you back to simpler, more enjoyable times. Unplugged from screens. Unfettered by things. And free to be yourself. We are more than a bike. We are undiluted fun, fueled by you. From simple beginnings to breakthrough innovations, FROG ROYAL makes the most fun bikes.
What makes a Frog Royal bike special?
DESIGN

No adult bicycles – FROG ROYAL focuses strictly on kids' bikes. This focus helps our designers to create better bikes for our young riders. Whether it's amazing play features, inventive design or the latest in technology, we're dedicated to creating innovating fun bikes.

ENGINEERING

Every feature, every bend and every weld in our bikes are charged with a purpose, as each meticulously constructed bike delivers its goal of durability, performance and value.

SAFETY

FROG ROYAL bikes come packed with safety features that make biking safe and fun. The training wheels are noise dampening, the chain guards are full size to keep fingers safe, the grips are flanged to prevent hands from slipping, the pedals are made from non-slip resin and many more such features to keep our kids safe. EXPLORE A WIDE RANGE OF KIDS' BIKES
A kids' first bike experience is one to remember for the ages – the sense of freedom and the thrill of riding against the wind! We are also parents and we know how unnerving it can be when our kids ride on their bikes for the first time. To make our kids' biking experience more enjoyable for all (including parents), we bring to you FROG ROYAL, truly amongst the best kids' bikes in the world. Each FROG ROYAL cycle has been designed keeping the kids' safety as paramount and make cycling a simpler and fun experience. Explore the wide range of kids' bikes from FROG ROYAL and choose the one that best suits your kid.

;