Built with supreme precision
With a culture for craftsmanship and engineering, FROG brings to you extraordinary bikes to be appreciated for a lifetime.
Whether you are an avid biker or an amateur rider looking for a healthier lifestyle, FROG creates bikes to help you achieve higher levels of performance and fun.
We believe in being honest and uncomplicated as the idea of cycling itself. Every feature, every bend and every weld in FROG bikes was charged with a purpose, as each meticulously constructed bike delivers its goal of durability, performance and value.
Explore bikes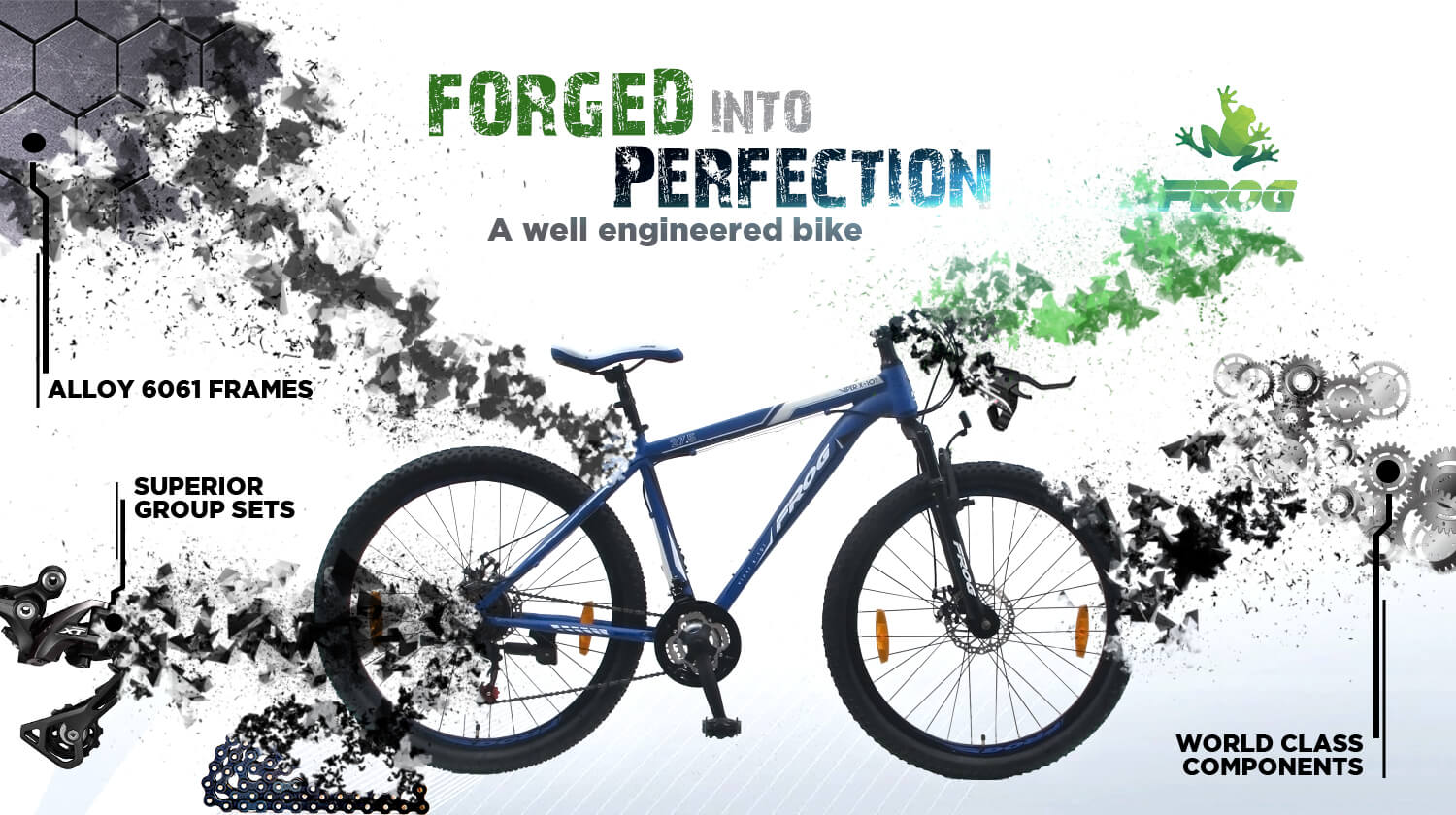 Explore the favourite Frog bikes
Kid's Bikes

Every kid needs to have a great first-bike experience, that's why every model in our kids bicycle collection is made to inspire a love for the two-wheeled life. They have all been designed for little hands and fingers, for easy and safe rides.

Explore bikes

Men's Bikes

Expressing style and strength, our bicycles are built for people who want to ride their passion. With aesthetic looks and functionality, our bicycles are designed to take you anywhere, be it the busy city streets or the free mountain trails.

Explore bikes